Klik dan join k :)
Bermanfaat ni. InShaaAllah dapat jugak la tambah pahala :)
Saya follower ke 34+ blog kyna.
Due date from 6th to 17th December 2014.
First.
Inspirational picture with caption.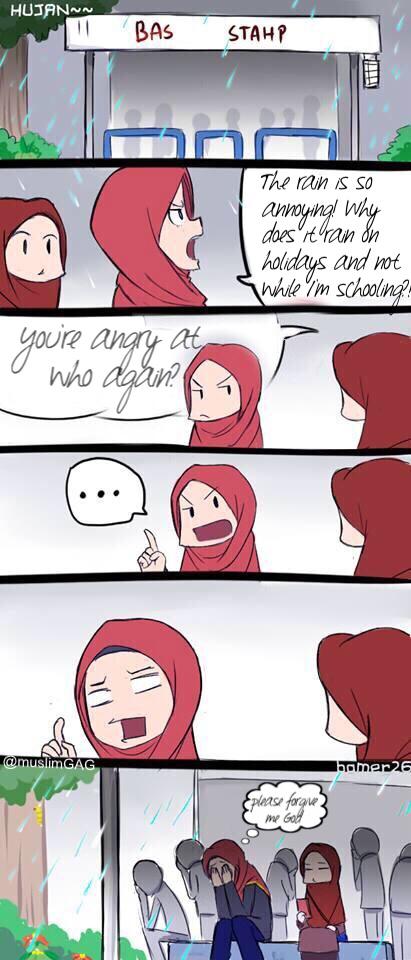 Firstly, i just want to ask all of us, y
ou're cursing who again for making it rain? Let's think together :)
Second.
Inspirational quotes.
Allah is not an option, Allah is not plan B, Allah is not an alternative. He should be our only priority, our sole purpose in life
Yess, this quote teach me to berserah semuanya kepada yang Esa. Bergantung hanya kepadaNya. Sedih, gembira, kecewa, hampa, tertekan, semua masalah akan selesai jika kita bergantung segalanya kepadaNya, inshaaAllah :)
Third.
Inspirational book.
This book totally
inspires me. This book helps us to stop worrying. I
learned how to eliminate debilitating fear and worry from their lives and to embrace a worry-free future. :)
1. http://bluestetapdihati.blogspot.com/
2. http://luahansikhilaf.blogspot.com/
3. http://ehhzafirah.blogspot.com/